GaelicBolshevik (formerly DMcGovern) joined the Socialist Party in late September 2015 after discovering the Model House of Commons through Stiff Little Fingers and has been an MP for the Socialist Party since 2015. He is from county Fermanagh, one of the nine counties of Ulster, which makes up one of the four provinces of the Irish Republic (not to be confused with the puppet state the Republic of Ireland)
GaelicBolshevik joined the Socialists in Parliament XI, became an MP at the start of Parliament XII and has since been an MP in every Parliament since.
After the resignation of the "Old Socialists", namely SLF and DaveSmith99 from the commissar positions, he was elected as Commissar for External Affairs. He subsequently enacted a 'Great Purge' of party members to remove those inactive or banned, and also began a new recruitment programme which brought in the largest influx of members in a parliamentary term since the party's establishment.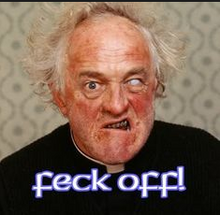 </p>
In March 2016, That Bearded Man resigned from his post as Chair of the Crisis Committee and GaelicBolshevik was nominated by the former chair and adam9317 to be the new Crisis Committee Chair. He has since written up a constitution for the committee and revamped its inner workings in order to better entrench its place in the MHoC for Parliament XIII.
He was famous (or infamous, depending upon the person you ask) for his avatar of Frank Kelly's Father Jack Hackett from the famous TV sitcom Father Ted and signing off on his posts with the phrase "DRINK!!" after the actor's death in late February 2016, after using it for most of March 2016.
GaelicBolshevik designed the current
Socialist Party
logo in October 2016, and in November 2016 designed the manifesto for the
General Election
that, despite resulting in a 1 seat decrease, led to the
Labour-Socialist coalition
.